We usually believe that life HAPPENS to us. I mean yes of course, how can anybody say it happens otherwise? Well I say that it doesn't. Life doesn't just HAPPEN, but instead, WE make it happen. Yes !! Every damn thing that happens to us is an act by ourselves and nobody else !!! Hard to believe, isn't it?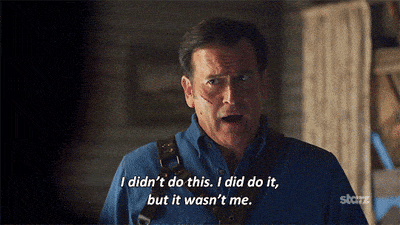 Well read on to uncover this truth !!
1. How is everything external related to EVERYTHING INTERNAL.
Take an example of a driving CAR. The whole control is in the hands of the driver. Until the driver is happy, conscious, relaxed and careful, the car will drive its way through. Even if some other person bounces all of a sudden with their vehicle, the driver if cautious and calm would save himself.
But on the other hand, if the driver is tensed, frustrated and lost in his problems he might become the cause of the accident. He won't just destroy his life but might even destroy someone else's too.
That CAR is our life and the driver is our mind !!! Whatever goes inside the car is the reason of things happening outside the car. Similarly, whatever takes place inside us creates our reality outside us. Pretty deep !! Isn't it?
2. Who is the driver?
As explained in the above point, the overall control is in our hands but we ourselves are 95% asleep and 3.5% lost all the time. How?
It is a fact that 95% of our mind is subconscious. The subconscious pumps our blood, heals our wounds and functions our internal organs but what most of the people are not aware about is that the subconscious handles not just the things taking place inside our body, but outside the body as well !!
The remaining 5% of the conscious brain is OUR CHANCE to feed the subconscious. But that too we miss on a massive scale because half the time, we are lost in our thoughts of either past or present.
Now you can analyze very well why there are so many accidents happening on the road of your life 😛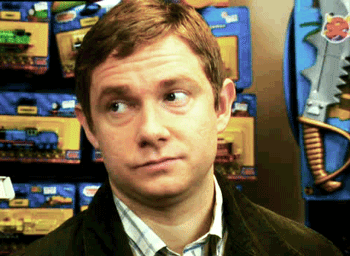 3. How to wake up your sleeping driver?
By now, you might have received an idea that the major role of molding your life is played by the subconscious as it holds 95% of your brain. Now, to tell your subconscious to furnish your life AS PER YOUR DEMAND, you will have to transmit messages to it. How to do that?
Our subconscious mind has a different way of understand things which are as follows :-
Through images
Through daily practice
Through sounds
Through indirect codes
By being present in the moment
So to actually take the control of your life in your hand, you gotta connect to YOUR subconscious. To understand the process, read on !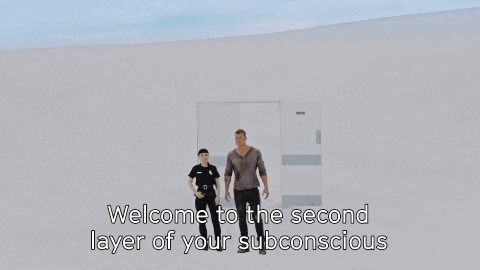 4. How to bridge the gap between your conscious and subconscious?
The subconscious don't understand written material as much as it understands pictures. The best time to talk to your subconscious mind is 15 minutes before sleeping at night and 15 minutes after waking up in the morning. Showing pictures of whatever YOU WANT to it can be a good trick at that time.
Same you can do with the sounds which are also called affirmations. The trick is to fool the mind to believe that you already have that which you want to receive. Imagination holds a major rule in this practice.
Another way is to practice !!! Subconscious suddenly wakes up when it sees a new thing ! Whenever you go to a new place or join a new course, it all seems so interesting in the beginning but later, our mind gets used to it. Use this boring aspect of your mind the other way round. To make your subconscious get used to do something or believe something, practice something that doesn't exist right now which you want to turn into a reality.
And most important, be present in the moment. There is always so much happening around you that your eyes ignore but your subconscious feeds into itself without you even knowing. That's why you always say that you never thought about it and still it is happening to you. (Because you did think about it all asleep while your eyes were still open). So be very careful about what seed you are planting in your mind.
5. Where all does it apply ?
In every damn thing. May it be your relationships, your career, financial status, friends and anything else. If you don't like a person from your heart, they will know it from the vibes even if you don't tell them. If you don't like your job, the job will reflect back in the same manner. The more you hate it the more it would turn your life into hell. What you think most of the time about MONEY will shape your financial status. If you spend most of the time thinking that you have a lack of money, so will your subconscious understand and make more of it become a reality.
So it is really easy to turn your life upside down and that too in a real short span of time. The day the subconscious will believe that you already have something that you want, it will turn it all real !!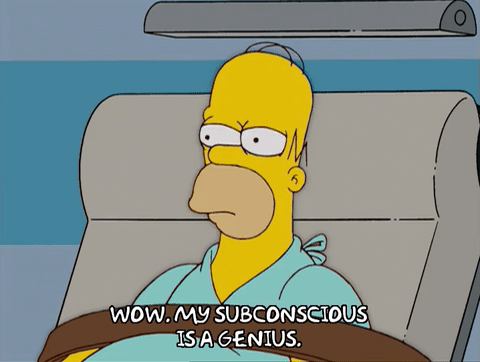 6. How does subconscious makes it happen !!!
This must be the last doubt boggling your mind now. How can the mind create the reality? What power do we have to do that and why do we have this power anyway.
Giving another example now, our mind is like a computer !!! Isn't it? In fact, even better then a computer. The computer was made as an expression of the brain. Since we all know that computer can get connected to the INTERNET. Can't it? Similarly the subconscious CAN get connected to the overall consciousness which can even be called the universe and when it happens, you can receive or transmit ANY INFORMATION inside your computer or outside it !! Similar is what your brain can do !! The only thing required is to GET CONNECTED to the internet.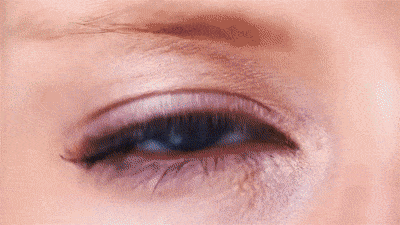 7. How to connect to the Internet ?
There are many ways to connect to the universe, some of it being meditation, mantras, tantras, manifestation, law of attraction etc but since that is not we are talking about today, I will bring us all back to the topic which is how to change your external life by changing things INSIDE YOU ?
It is quite simple actually. You really got to do nothing BUT BELIEVE. Set aims that you can believe upon. I know it would be tough in the beginning. It is tough to believe that whatever you want to achieve in next 10 years can happen in one !! Tough to believe that your crush can fall in love with you. It is tough to BELIEVE things that we are trying from so many years and still didn't become a reality can actually become so and that too with no lengthy time span involved. Yes !!! It will all happen as soon as you truly believe it. Not just say it, not just TRY it, not just check if it happens but TRULY BELIEVE IT !! So much belief that even if it doesn't happen the way you wanted it, you still have complete faith that it is about to happen !!
8. Clearing the universal doubt !!
Some people say that how JUST BELIEVING something can make it happen. You got to put real hard work.
Well, yes that is true as well. But hard work is the next step on the way. Believing actually makes things easier for you, bring opportunities in front of you, gives you more ideas to do something, develops yours interest to put in true efforts and hard work and keeps up the pace of your motivation in your work. Do you think this all isn't required and only hard work can take you far !! If that's true then why haven't it turned your dreams into reality yet?
So the overall trick is to fool the subconscious to believe something that YOU want and once it believes so, it will transmit the message to the universe (Internet) and the universe will turn it all into a reality. That's how things that we feel might take so much time might just happen in a few days because things that are really big for us are really small for the universe !!!
So what are you waiting for !! Turn your life into whatever you wish for right now !!
---
Has anything ever happened with you which changed your life just because you believed in it? Do you believe in the power of subconscious mind? Share your experience in the comments below for the other readers to get a proof!!
LIKE AND SHARE TO HELP YOUR FRIENDS AND FAMILY UNDERSTAND THIS TRUTH AND MAKE THEIR LIFE BETTER !!
---
(If someone wants to connect to me to learn the correct forms of meditation, they can contact me on Instagram or facebook. It is completely free of cost. Links to my social sites can be found on the topmost right corner of my website.)
---
www.himshweta.com
---