Not just this one, but every fairy tale is dangerous for your little girl. Wondering how can such beautiful and warm stories be harmful? Here I explain it by describing how every line of that story is dangerous for your kids !!
 

CINDERELLA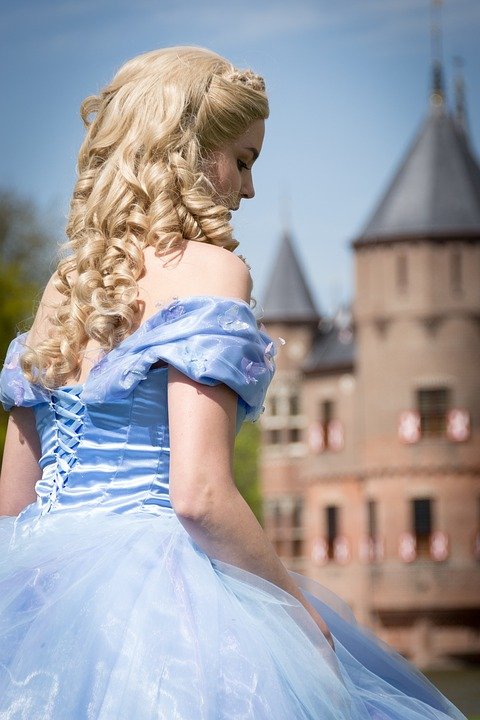 Once upon a time, there was a beautiful girl named Cinderella.
Why does the main character of any story or movie are ALWAYS BEAUTIFUL? I mean come on people, stop telling the world that the not so good looking ones don't deserve to be in the lead roles !! Please
She lived with her wicked stepmother and two stepsisters. They treated Cinderella very badly.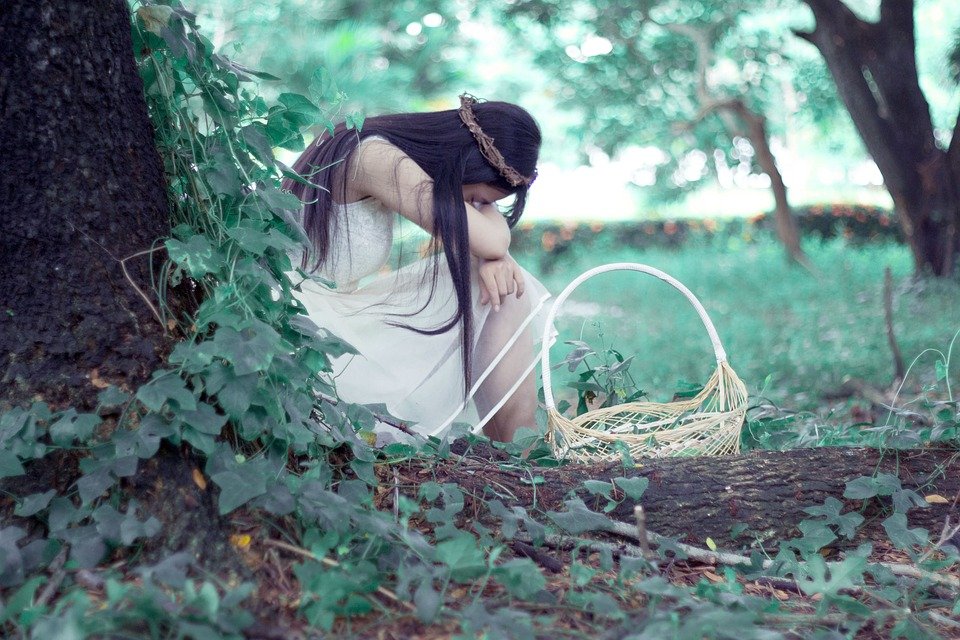 And here is when they declare it out loud that a girl is helpless if someone treats her badly. It can be clearly seen that girls are not actually that helpless and sensitive as much as they are made to be !! Such stories at such a small age brainwash kids and I believe it is a serious s**t that needs to be discussed and kids should be kept away from these discouraging tales.
One day, they were invited for a grand ball in the king's palace. But Cinderella's stepmother would not let her go. Cinderella was made to sew new party gowns for her stepmother and stepsisters, and curl their hair. They then went to the ball, leaving Cinderella alone at home. Cinderella felt very sad and began to cry. Suddenly, a fairy godmother appeared and said, "Don't cry, Cinderella! I will send you to the ball!" But Cinderella was sad. She said, "I don't have a gown to wear for the ball!" The fairy godmother waved her magic wand and changed Cinderella's old clothes into a beautiful new gown! The fairy godmother then touched Cinderella's feet with the magic wand. And lo! She had beautiful glass slippers! "How will I go to the grand ball?" asked Cinderella. The fairy godmother found six mice playing near a pumpkin, in the kitchen. She touched them with her magic wand and the mice became four shiny black horses and two coachmen and the pumpkin turned into a golden coach. Cinderella was overjoyed and set off for the ball in the coach drawn by the four black horses. Before leaving. the fairy godmother said, "Cinderella, this magic will only last until midnight! You must reach home by then!"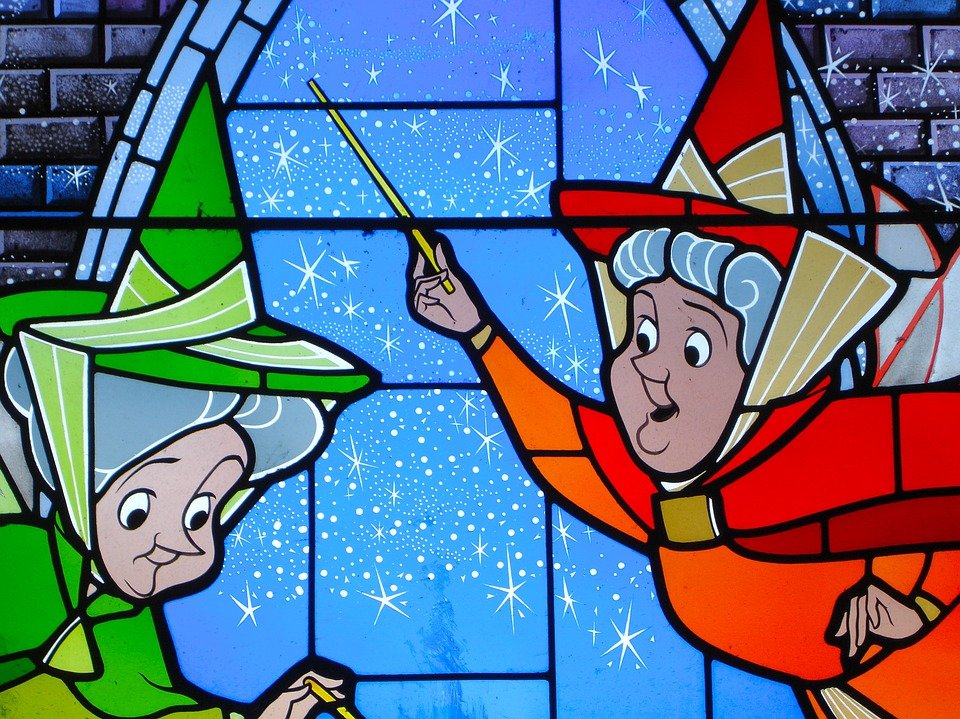 Okay, this was a fairy tale so it can be digested. I won't strive for the logics here BUT, what kind of fairy are you if your magic can't even exist for a day !!! Fairy, why do you even exist.
When Cinderella entered the palace, everybody was struck by her beauty. Nobody, not even Cinderella's stepmother or stepsisters, knew who she really was in her pretty clothes and shoes. The handsome prince also saw her and fell in love with Cinderella.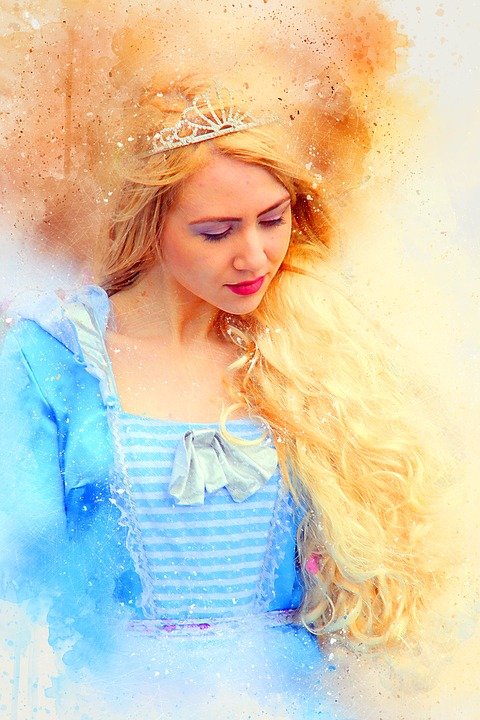 Complete bulls**t now. This society is totally ruling over us. The prince fell in love with Cinderella just because she was in good clothes and shoes. That's it? They again grimed the meaning of love. Giving an idea to the readers that only good clothes and beautiful face can make someone fall in love with you is total crap. That simply means that if he ever saw Cinderella before in her daily worn-out clothes, he wouldn't give any attention to her and now he suddenly fell in love. Total stupidity, TOTAL !!!
He went to her and asked, "Do you want to dance?" And Cinderella said, "Yes!"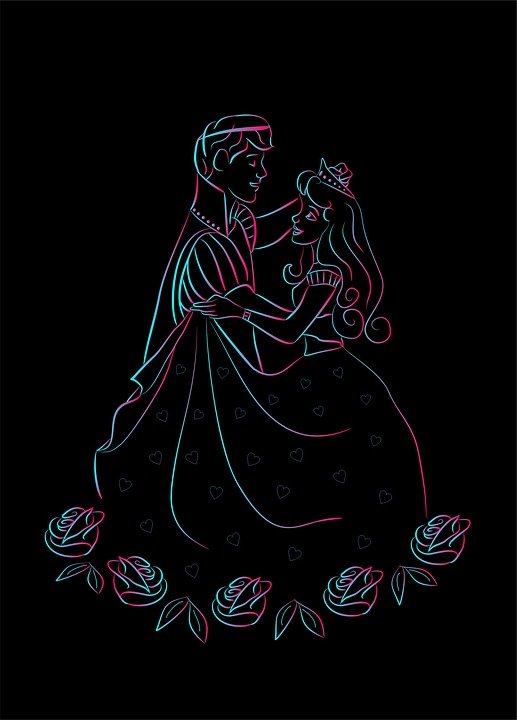 Lol as if she was gonna say "Get lost you Beauty digger".
The prince danced with her all night and nobody recognized the beautiful dancer. Cinderella was so happy dancing with the prince that she almost forgot what the fairy godmother had said. At the last moment, Cinderella remembered her fairy godmother's words and she rushed to go home.
At least she remembered. What a coincidence that she got reminded of it just 5 mins prior to 12 o'clock. Yes, what a lucky girl!
"Oh! I must go!" she cried and ran out of the palace. One of her glass slippers came off but Cinderella did not turn back for it. She reached home just as the clock struck twelve.
In just 5 minutes !!! What a rocket speed pumpkin.
Her coach turned back into a pumpkin, the horses into mice and her fine ball gown into rags. Her stepmother and stepsisters reached home shortly after that. They were talking about the beautiful lady who had been dancing with the prince. The prince had fallen in love with Cinderella and wanted to find out who the beautiful girl was, but he did not even know her name. He found the glass slipper that had come off Cinderella's foot as she ran home. The prince said, "I will find her. The lady whose foot fits this slipper will be the one I marry!" The next day, the prince and his servants took the glass slipper and went to all the houses in the kingdom. They wanted to find the lady whose feet would fit in the slipper. All the women in the kingdom tried the slipper but it would not fit any of them.
Thank God it didn't fit anyone else. I wonder how, but anyway, thank god !! :p Else the beauty digger prince might have suffered a lot.
Cinderella's stepsisters also tried on the little glass slipper. They tried to squeeze their feet and push hard into the slipper, but the servant was afraid the slipper would break. Cinderella's stepmother would not let her try the slipper on, but the prince saw her and said, "Let her also try on the slipper!" The slipper fit her perfectly. The prince recognized her from the ball.
Seriously? Seems like the prince had better eyesight then Cinderella's stepmother and sisters !!
He married Cinderella and together they lived happily ever after.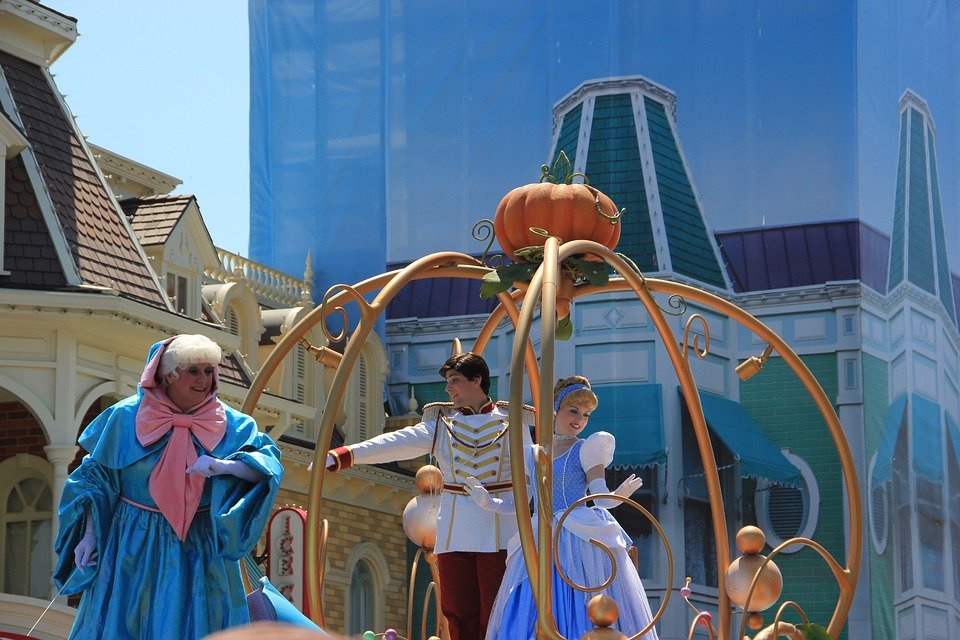 I wish it was so easy, to live happily ever after! Giving this wrong idea to the world that marrying a prince can sort your life is utterly stupid. Giving the idea that only a man can save you if your life is s**t is damn stupid again.
These tales make girls believe that someday their prince charming will take them to a castle which they had to learn the harder way that no prince charming exists !! We should know that kids take things very seriously, especially the fairy tales, and we should not make them see this kind of movies where they are indoctrinated that they are completely worthless until helped by a fairy or a prince. I believe we need to change these stories to real-life stories of brave woman, or at least, change it to something logical so that it doesn't harm children's mindset.
I see boys hating the gold digger girls! Making fun of those girls who expect a good and rich husband. Who does not do anything just because they believe they will someday get married and it would be her husband's responsibility to take care of them? Do you know what I believe? I believe that they are completely right to do so. That they are nowhere at fault because they are taught the same since childhood. Girls are never told to stand on their own feet. The biggest example is through these fairy tales only. Why do all princesses always wait for a BOY to come to save them? Can't they do it on their own? Yes, they CAN but society doesn't want us to do so and that's why they promote such idiotic stories and movies.
Let us all stop suppressing our little girls and unknowingly make them helpless. Let us teach them to be responsible for themselves, teach them that there might be a prince charming somewhere but you got to find him and he won't always come to find you and let us help them understand that no one can treat them badly and that they can do whatever they want !!
The original story is taken from the source – Shortstoriesshort.com All pictures taken from http://pixabay.com
---
---
| FOLLOW | ME | ON | OTHER | PLATFORMS :- |
| --- | --- | --- | --- | --- |
| | | | | |
---
www.himshweta.com
---